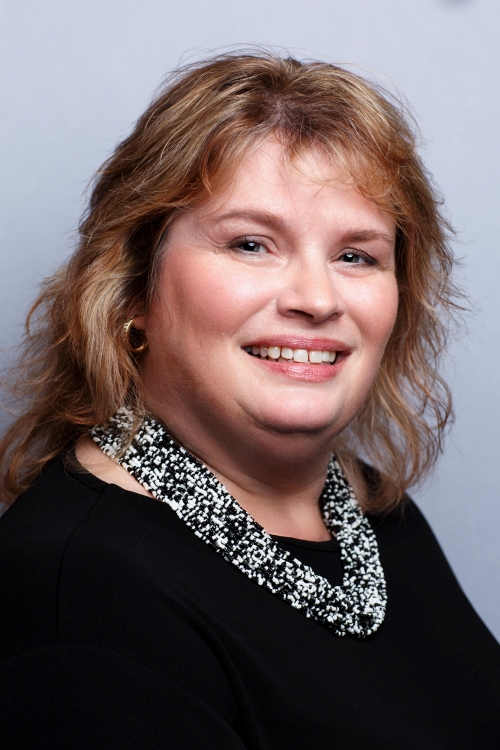 Jenna Ruehlow-Haney, President
Jenna Ruehlow-Haney is the co-founder and President of Neway Directions, Inc., which opened in 1994. Jenna grew up in Watertown, WI on a dairy farm. She received a Bachelor of Science degree from UW-Whitewater in Marketing and Business Education. After travelling and working in Europe she moved to Madison, WI and started teaching at Madison College.
She has served on CAC – It's My Business Board, has been the Ambassador for the Monona Chamber of Commerce, Co-Chaired the Program Committee for the Business Forum Board, served five years on Hope & A Future Board (2 of those years as President), and Jenna was also a part-time Instructor in the Business Technology Department at Madison College.
Students come to Neway Directions to enhance and learn new skills for their existing career or to start a new career. Whether it's learning the computer from scratch or learning advanced skills, updating their resume, or becoming a C.N.A., Jenna is there to make sure that the Neway staff encourages and assists people every step of the way!
Jenna says that one of her favorite things about working at Neway Directions is being a part of a person's life journey – not only their careers, but how refining their skills can improve many aspects of a person's life.
During her free time, Jenna loves to spend time with family and friends, playing euchre, crafting, and reading. She also enjoys helping with her son's school activities and sporting events.
She resides in Sun Prairie with her husband Barry and son Tyler.
Jenna's Favorite Quote is…
"Life is not measured by the number of breaths that you take, but by the moments that take your breath away." – Vicki Corona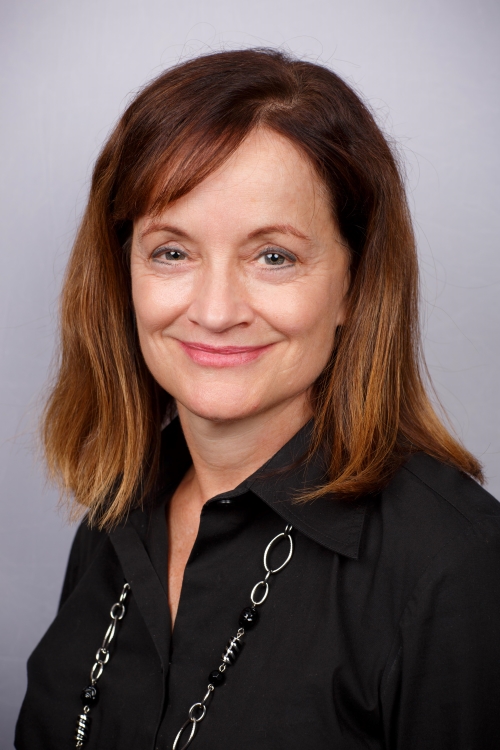 Theresa Schneider, CNA Instructor
Theresa is a CNA Instructor and Registered Nurse with experience in long-term care and home care for elderly clients. Growing up, Theresa was known to bring stray and/or sick animals into her home which she would then care for, initiating her passion for helping others. 
At Neway Directions, her goal is to always make sure students feel comfortable by setting clear expectations and utilizing clinical concepts/skills that she has found to alleviate anxieties. Theresa believes "a solid foundation of healthcare basics is crucial for an exceptional CNA" and incorporates that belief into her teaching.
When Theresa isn't educating Neway students, she enjoys exercising, cycling with others, and spending time with the Neway team. 
Theresa's favorite quote is…
"Life is 10% what happens and 90% how you react to it and we are in charge of our attitudes." 
– Charles R. Swindoll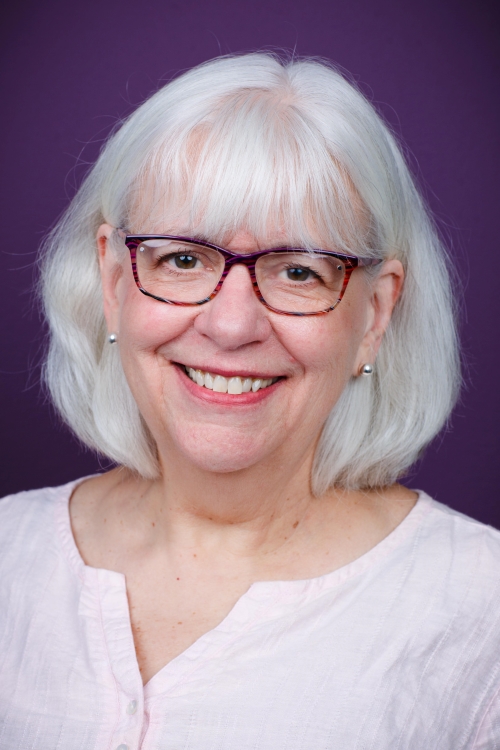 Donna Olson RN, BS, Classroom and Clinical Instructor
Donna has been a classroom and clinical instructor at Neway Directions for 11+ years. She assists students in beginning their careers in the healthcare field through classroom content and skills instruction. She has a Bachelor of Science Degree in Edition and has experience in various health care fields including cardiology, oncology, case management, and more.
When Donna isn't helping students thrive, she enjoys spending time with her family and friends, going on road trips, cooking, and playing the piano. She also enjoys volunteering for Daughters of the American Revolution organization.
Donna's favorite quote is…
"Because we all share this small planet Earth, we have to learn to live in harmony and peace with each other and with nature.  That is not just a dream but a necessity." – Dalai Lama XIV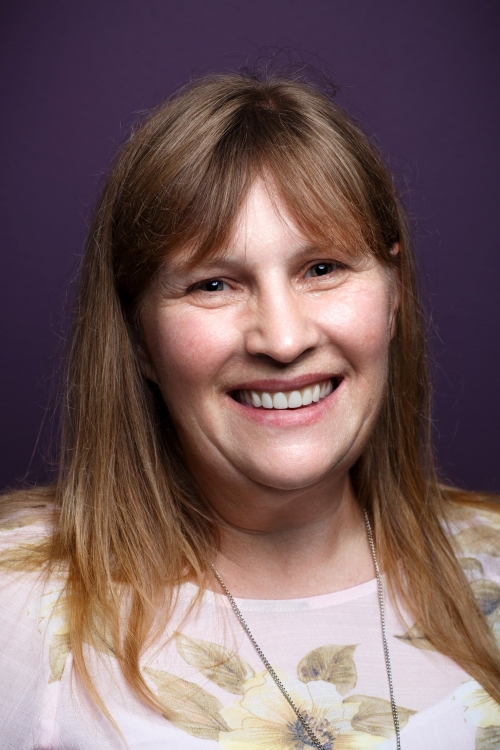 Grace Irwin Bates RN, Clinical Instructor
Grace worked as a Certified Nursing Assistant for 15 years and later became a Registered Nurse. She works with students at the clinical site and assists them in applying classroom information to real-time client care as well as building their confidence in their abilities. Grace has worked in long-term care for 37+ years in various positions such as RN, Nurse Manager, MDS Coordinator, and more. She has been teaching at a Technical College for the past 10 years and does travel nursing as well as home health care when she isn't educating students at Neway Directions. 
When she isn't helping others learn and grow, she enjoys camping, hiking, and fishing.
Grace's favorite quote is…
"You can't pour from an empty cup." – Norm Kelly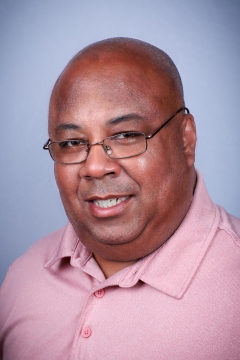 Barry Haney, Network Administrator/Tech Support
Barry provides technical support for computer applications as well as computer hardware. He has over 25 years of experience in the computer industry and has both a Bachelor's Degree and a Master's Degree in his field.
His favorite part about working at Neway Directions is seeing students achieve their employment goals using the skills they aquired while attending Neway Directions' Computer Training Program.
Barry has had a unique career path. He was born and raised in a small military town in Alabama called Anniston, Alabama. After college he worked for the Department of Defense in Garmisch, Germany. Later, he returned home to further his college education. After graduation he moved to Madison, Wisconsin and began his career in the computer industry at Neway Directions.
Giving back to his community and those around him is a value that Barry holds near and dear. He has a strong belief that it is important to help others reach their true potential. In fact, it is a passion of his to help others in any way he can. Whether it is technical or social, he believes that his role in society is to be a positive influence on anyone that he meets.
When Barry isn't working, he enjoys flying airplanes, attending air shows, and playing tennis.
Barry's favorite quote is…
"Not having is no reason for not getting." 
Rita Cordova, CNA Instructor
Rita is one of our CNA instructors and has worked in various settings of the healthcare field. She has a background in hospital care, home health, long-term care, and even worked in the Navy as a Hospital Corpsman as well as a Flight Nurse. Rita's main goal is to encourage students' success in the program and assist them in understanding the healthcare field. Rita says, "It is very inspiring to help these individuals realize their potential and that they really do make a difference in people's lives.".
When Rita isn't working on assuring students' success, she enjoys spending time with her family, gardening, listening to music, and volunteering for the American Red Cross.
Rita's favorite quote is…
"Average leaders raise the bar on themselves; good leaders raise the bar for others: great leaders inspire others to raise their own bar." – Orrin Woodward